News
Traveller's Joy Beer Festival
Posted:24 July 2021
Council Leader Lora Peacey-Wilcox and Newport Councillor Julie Jones-Evans opened the Traveller's Joy Beer Festival by cutting a ribbon of face masks. There is a link to the beer list on the home page. The festival runs until 25th July
Volunteer Re-openS
Posted:21 July 2021
The much loved Ventnor pub The Volunteer has now re-opened after being closed since March 2020. During the closure, it has been fully refurbished.
New Tenant for The Star Ryde
Posted:25 April 2021
A big Welcome to Rob Madigan who has taken over the tenancy of the Star inn at Ryde. Rob has plans to extend the number of real ale pumps to six! This historic establishment looks to become an addition to the 'real ale walk' around Ryde. A picture of the Star as it was in the past, looking up the High St towards Star St. is on the right.
New Island Micro-brewery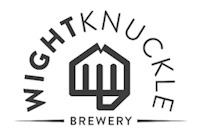 Posted:17 March 2021
The Wight Knuckle micro-brewery attached to the Pilot Boat Inn is now open 5 - 8 pm Thursday, Friday and Saturday.
Wight Knuckle beers are also available at the Old Fort, Seaview, Culver Haven, The Yarbridge and the Old Village Inn Bembridge
The pilot boat inn website