Brewery News
Posted: 25 September 2020 by; editor

Comment
Goddards
Goddards Brewery Supporting Local So, with the sudden closure of the hospitality industry Goddards Brewery rose to the challenge of adapting. Straight away they were pushing their #DeliverBrew service on the island. It has always been available but not widely promoted. The service provides beer directly to people's doorsteps, whilst adhering to Government guidelines of social distancing and hygiene. Along with this, Goddards Brewery have been widely pushing the #SupportLocal hashtag to encourage the general public to make use of the local delivery services that have become available. As much as they have been keeping the supermarkets stocked with their beer, as a local producer they want to ensure other local producers keep going through these difficult times too.
---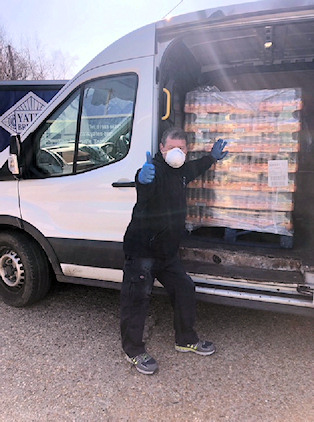 Yates
"We have been doing home delivery to keep ourselves busy, our bottles are flying out the door and still having to brew to keep up with sales.
We are missing our publicans and regular trade for this time of the year and can't wait to speak to them all very soon.
We recently donated 150 cases of orange juice to St. Mary's hospital to help patients in need of extra vitamin C."
---
Island Brewery
The Island Brewery was planning to celebrate its 10th Birthday earlier in March just when the lockdown started, so for obvious reasons had to postpone the event which was to be held at the brewery but we now hopefully will celebrate the birthday in November when hopefully things maybe somewhere near back to normal, details and invitations to follow. The brewery is currently closed but Chris, Ashley and Tom are raring to go as Island Ales are operating a home delivery service, so you can still get bottles and polypins of the Island Brewery Ales delivered straight to your door.
---
Boojum Brewery
At Boojum Brewery we decided the best thing to do during this time was to get brewing and selling beer.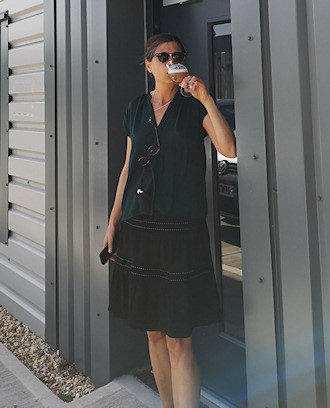 We proudly presented our first beer for sale 39 litres (in a bag in box) of South Island Pale Ale 5% ABV. As you can imagine it's sold out rather quickly and we had to brew another batch. It was our own recipe, a SMaSH beer (single malt and single hop)using Rakau hops from New Zealand which says it has the taste of the whole orchard. Customers, head brewer Kevin at Vibrant Forest and Rob at Botley have described SIPA as pleasant, refreshing and a smooth summer ale. We refined the recipe for our next brew, dropping the ABV to a more sessional 3.9% andmore hops at flame out. As luck would have it we have an off sales licence so during lockdown we have been able to deliver boxes of craft bottles and cans, featuring Orbit, Padstow, DAMM, Botley and Downton Brewery. Now things are easing down, we are open for draught takeaway beer and cider. Fridays and Saturdays and odd days when the sun is shining!
As brewers are classed as key workers we were able to take a trip to Southampton in May to collect some fresh beer and support these breweries. It was great to meet up - social distancing observed - and we enjoyed a glass of beer and caught up with the goings-on. We have had some great beer from Unity Brewery Co., Vibrant Forest, Red Cat - local ampshire breweries - and some guests from further afield. Watch out for some Gose, Saison, Stout, Porter and lots of cider too. All our beers and opening times are on our
Facebook page
.
---